Computer Science Education Week (CSEd Week) is a weeklong celebration of showing students the importance of computer science education.  This weeklong learning celebration was first launched by the Association for Computing Machinery from December 6, 2009 – December 12, 2009.  It was started through a collaboration of many well known computer science organizations, including the Computing Research Association (CRA), Google, Inc., Intel, Microsoft, the National Science Foundation (NSF), and more! 
Every year, the event is held the week of Rear Admiral Grace Hopper's birthday on December 9th.  Grace was one of the first women to receive a doctorate degree in mathematics, a programmer of the Harvard Mark I computer, and a pioneer of computer programming!   
One of the most well known events during CSEd Week is the Hour of Code, a one-hour introduction to computer programming.  Ready to try some Hour of Code lessons?  Or start looking for tutorials on coding?   Check out some of these awesome resources below the video for kids, teens, and adults!
Resources for Children & Teens (Grades K-12)
Computer Science Education Week Website
The official Computer Science Education Week website provides videos, activities, and teaching tools for all things computer science.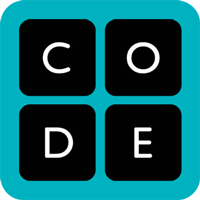 Code.org®
Code.org® is a nonprofit dedicated to expanding access to computer science in schools and increasing participation by young women and students from other underrepresented groups.  Check out their games, videos, and online courses for grades K-12.
Resources for Teachers and Educators
Computer Science Teachers Association (CSTA)
A teacher-led board of directors that focuses on creating a strong environment to support K-12 computer science educators.
National Science Teaching Association (NSTA)
An organization dedicated to promoting excellence and innovation in science teaching and learning for all.  
Resources for Adults
GCFLearnFree
A free online education tool provided by Goodwill Community Foundation® and Goodwill Industries of Eastern North Carolina Inc.® (GIENC®).
LinkedIn Learning with Lynda.com* 
An online learning platform that helps anyone learn business, software, technology and creative skills to achieve personal and professional goals.  
*This resource is only available with your library card.
Submitted by Becky, Adult & Teen Services Outreach Librarian